From Little Things Big Things Grow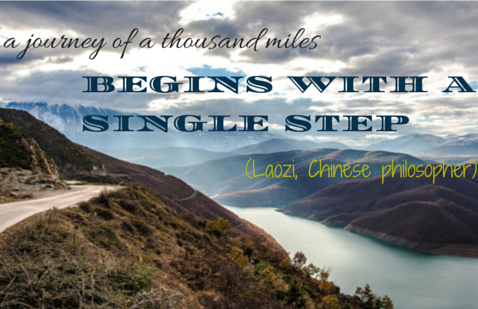 Unfortunately this piece is not about the inspiring song/story written by Paul Kelly and Kev Carmody about Australian Indigenous rights and recognition (see below).
But what this post is about is that from small changes we can realise big gains, if only we're willing to commit and be patient.
We recently ran a test for a client who generates good quality leads on a daily basis across Australia for their business using pay per click advertising. The situation up until the test was that the website was converting nearly 10% of visits to qualified enquiries/leads. For example for every 100 visits to their site, 10 would have a genuine enquiry, which is already a very strong conversion rate.
The cost per lead was also quite healthy enabling the client to make a healthy 40% margin.
We had one simple goal: Increase the conversion rate (amount of leads coming in) and decrease the cost per lead.
Okay, so how were we going to do this? We discussed the idea of offering an incentive with any bookings made as we knew from historical traffic data that approximately 90 in every 100 were not enquiring.
Ideas that we discussed to achieve our goal were offering:
–    Free movie tickets
–    Free shopping vouchers
–    Free personalised products
–    Discount voucher on other relevant/complimentary products the company deals with
We decided to go with the last option of a discount voucher, also it didn't cost the company any extra to do this so it made for good economics. The whole process involved strategic Adwords management and Conversion Rate Optimisation techniques, which in this case was some small graphic design changes to the website promoting the incentive.
This is what we achieved within the first fortnight from running the test offer:
–    Conversion rate increased by more than 53% on average, with more than 60% in some segments.
–    Cost per lead decreased by more than 30% on average, which means more profit for the company.
–    Cross-sell and up-sells also benefited with some big ticket sales coming through.
So we ended up with reaching the goal we set out to achieve, with flow on benefits by introducing the new clients to other products the company sells and ultimately increasing the long term value of each client.
Too often we tend focus on making big and impressive changes in the way we do things but we see from this example that the power of small and simple changes should not be underestimated. Well-thought-out small changes can and do have big impacts on performance -whether it be in business, health, behaviour or life in general.
What small changes have you made that reaped larger than expected returns for your business?
Good on you for reading this far, as a bit of a treat have a listen to this inspiring track,